A TREASURE TROVE
Trovelore is a treasure trove of exquisite hand embroidery techniques from many cultures and generations. Our mission is to preserve and innovate hand craftsmanship for a new patron. We believe that design can democratize craft by offering sustainable and accessible, collectibles.
Our line features handmade brooch pins, hair jewels, accessories, and art that have been made with integrity and kindness at our atelier.
Welcome to the magical world of Trovelore!
Wholesale Buyer Login >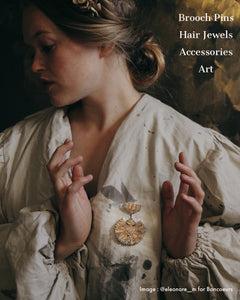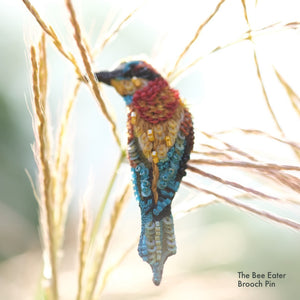 DRAWN BY NATURE
Threading delicate materials with a needle, this sculptural jewel is embroidered with over thirty materials. 
Cherish it close to your heart as a tribute to nature.
.
Small is special
At Trovelore we only make-to-order in small batches at our dedicated hand embroidery atelier in India.
Our process is low on waste with no overruns and excesses.
We hope that if the world consumes less, it will care more. If we waste less, we deserve more, and therefore we choose to be slow, small, and unique! 
Trendless and genderless classics, delighting you forever!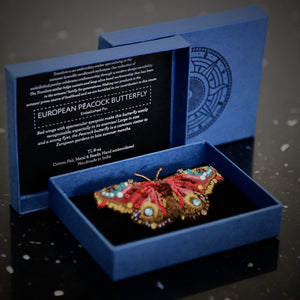 Embroidered Brooches
Our line of handcrafted brooch pins are like little pieces of art. Mini-sculptures, perched only a few inches, these timeless mementos are markers in your journey of memories, a signature of your style.
.
Brooch Line >
Embroidered ART
Handmade using precious materials like glass beads, sequins and coiled wires; 'Beaded Art' by Trovelore is created using skilled embroidery techniques.
Beaded Art Line >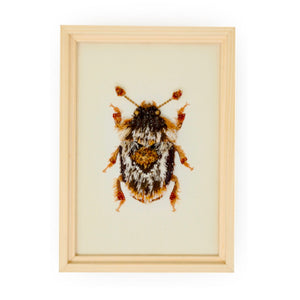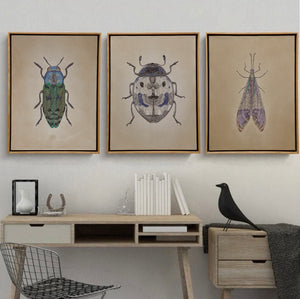 Thread art
Drawn with fine threads, the Thread Art line from Trovelore is a modern interpretation of a vintage style. Mounted on a natural wood frame, the minimalistic strokes form delicate patterns inspired by nature.
Thread Art Line >
Collaborations
We often collaborate with likeminded partners to present a unique viewpoint that is seeded with complimenting energies. The joyous process is the reward of our mutual love & admiration for nature and life. Limited editions and topical presentations often mean tight timelines but we are always excited to see the outcome!
.
'Poison'  for Palais de la Découverte, Paris
'Music' for Opera National de Paris
'Japonism' for Musée des Arts Décoratifs, Louvre, Paris
Trovelore for The Barnes Foundation
Trovelore X Boncoeurs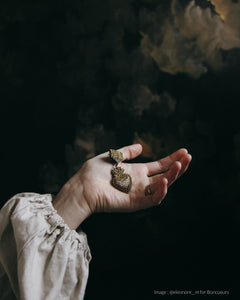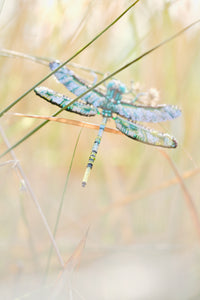 Thank You!
Hand Embroidery skills are fast fading; at the same time, climate change is threatening the ecosystem we are so inspired by. 
Your investment in this jewel is your endorsement of preserving the art of hand embroidery and mother nature.
Our team of artisans, appreciate your support.
Trovelore is a women-run studio that strives to train and engage in the art of embroidery, ensuring that techniques and skills can find a new audience.